That's right, the party has started! Our latest game, Blackjack Masters Party, is now available for the Infinity Game Table™ by Arcade1Up. Now you can bring an authentic blackjack experience home for you and your friends just in time for all your holiday get-togethers!
Blackjack Masters Party is a four-player version of our highly rated mobile game Blackjack Masters that allows you and 3 friends to gather together and have an authentic blackjack experience at home. Blackjack Masters Party will help you to learn 21 and practice your blackjack skills while playing with your friends or on your own. Learn when to split your hand, whether or not you should purchase insurance, and when is the best time to double down. The game also keeps track of the card count with each hand so you can practice your card counting skills.
Game Features
Local Multiplayer: Play with 1-4 players at a time and get an authentic Blackjack experience.
Real Casino Rules: Double Down, Split to 2 Hands, Dealer hits soft 17, Insurance Pays 2:1, Blackjack pays 3:2, and a 6 Deck Shoe
Card Counting: Hi-Lo Card Counting helpers teach you when to vary your bet based on the state of the game.
Small Fry to High Roller: Start with a stack ranging from $500 - $5000!
Drop in and Drop Out: Players can jump in or leave the table between each hand.
Designed exclusively for the Infinity Game Table by Arcade1Up
How to Purchase
It couldn't be easier to get the party started. Just fire up your Infinity Game Table™ and look for the icon below in The Store. Tap on the icon and then tap on the price button to start the purchase process. Blackjack Masters Party is only $4.99, which is less than one hand of Blackjack at a casino, and it will let you and your friends play until the wee hours, whenever you want!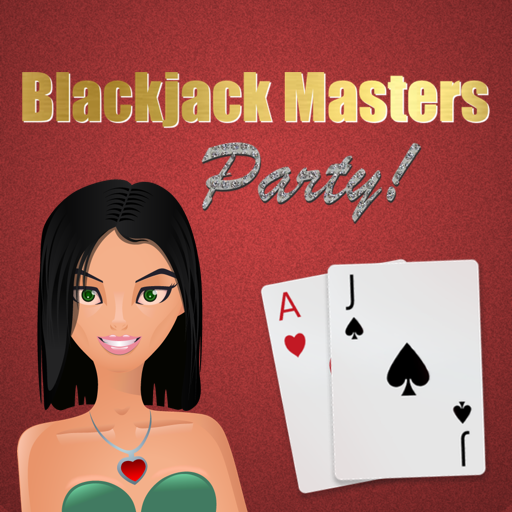 We are so excited to have Blackjack Masters Party available for Infinity Game Table™ owners. If you pick up the game please let us know what you think on Twitter or Facebook. We can't wait for you to play Blackjack Masters Party, and to show you what we are working on next. So stay tuned and have a very Happy Thanksgiving!