Happy New Year!
Wow, 2019 is already at an end, I can hardly believe it! That means it is time for our annual recap post. Grab a drink, get comfortable, and let's take a look back at 2019 in gaming and guess what might be coming in 2020.
F5 Games News from 2019
Before we start talking about other people's games from 2019 let's talk about our own! F5 Games released its first game in nearly 4 years just this month. Our latest game, Blackjack Masters, entered soft-launch on iOS and Amazon Kindle a couple weeks ago and so far things are looking good. In Blackjack Masters you can practice your blackjack skills with the help from Basic Strategy and Hi-Low Card Count helpers that teach you how to play each hand correctly. Before you know it you'll be increasing your bank roll and going on a Blackjack World Tour, playing in different casinos with more decks and higher betting limits!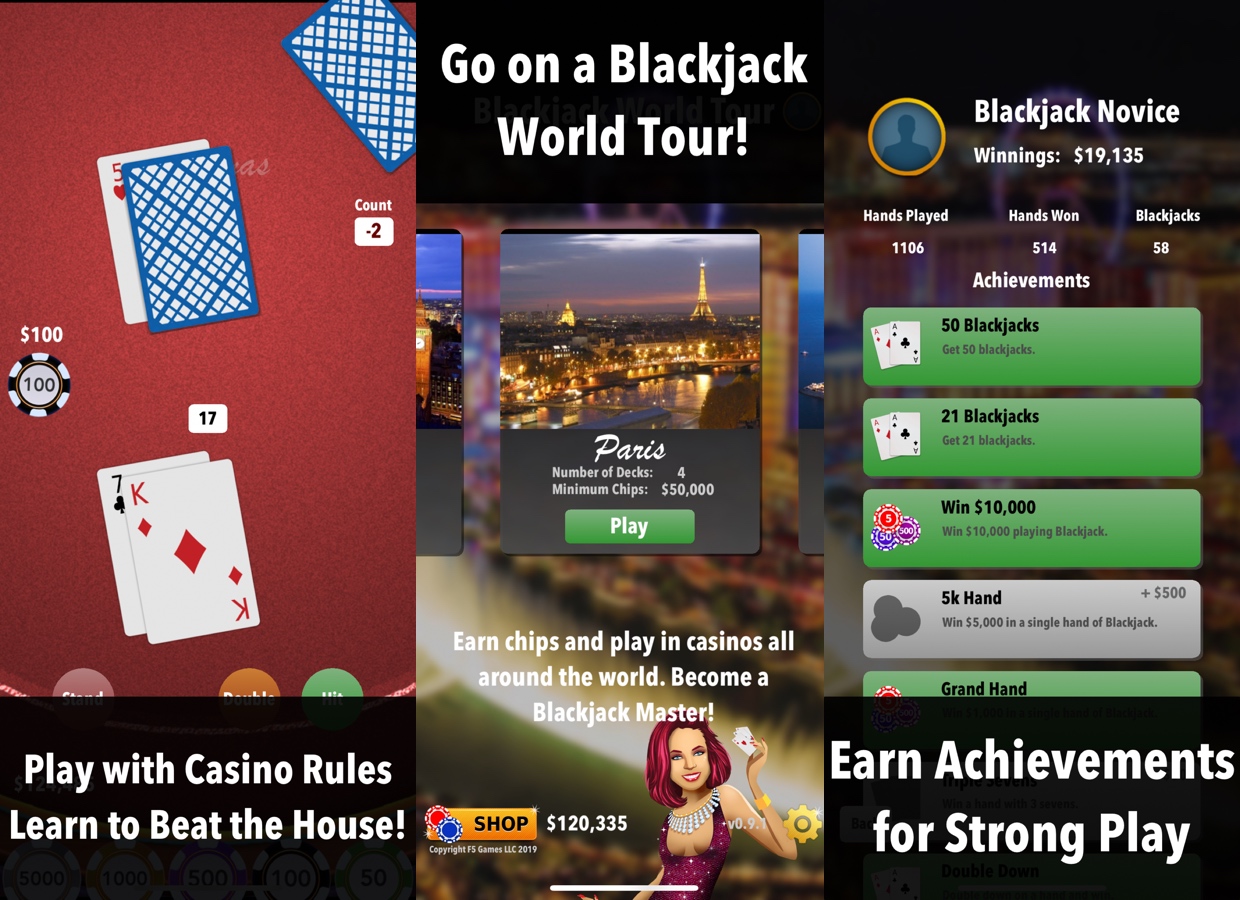 The current version of Blackjack Masters is just the beginning though. We're currently working on daily missions, leaderboards, customization, and even weekly tournaments so there will always be something fun to do in the game. If you have an iPhone or Kindle Fire please download Blackjack Masters and let us know what you think!
Best of 2019
This has been an interesting year for gaming. While Playstation and Xbox are gearing up for their next-gen fight the Switch has continued to turn out hits and gain market share. We also saw the release of Apple Arcade bring back 'premium' games to mobile in a way that has been really refreshing. As a game developer I'm very interested to see where Apple Arcade goes from here. Will people continue to pay for the subscription month after month? Will Apple continue to work with developers to bring new games to the platform? These are all questions that will take time to answer but so far I think the answers are encouraging.
Alright, that's enough waxing poetic; let's get to the awards.
Best Mobile Game of 2019 - Grindstone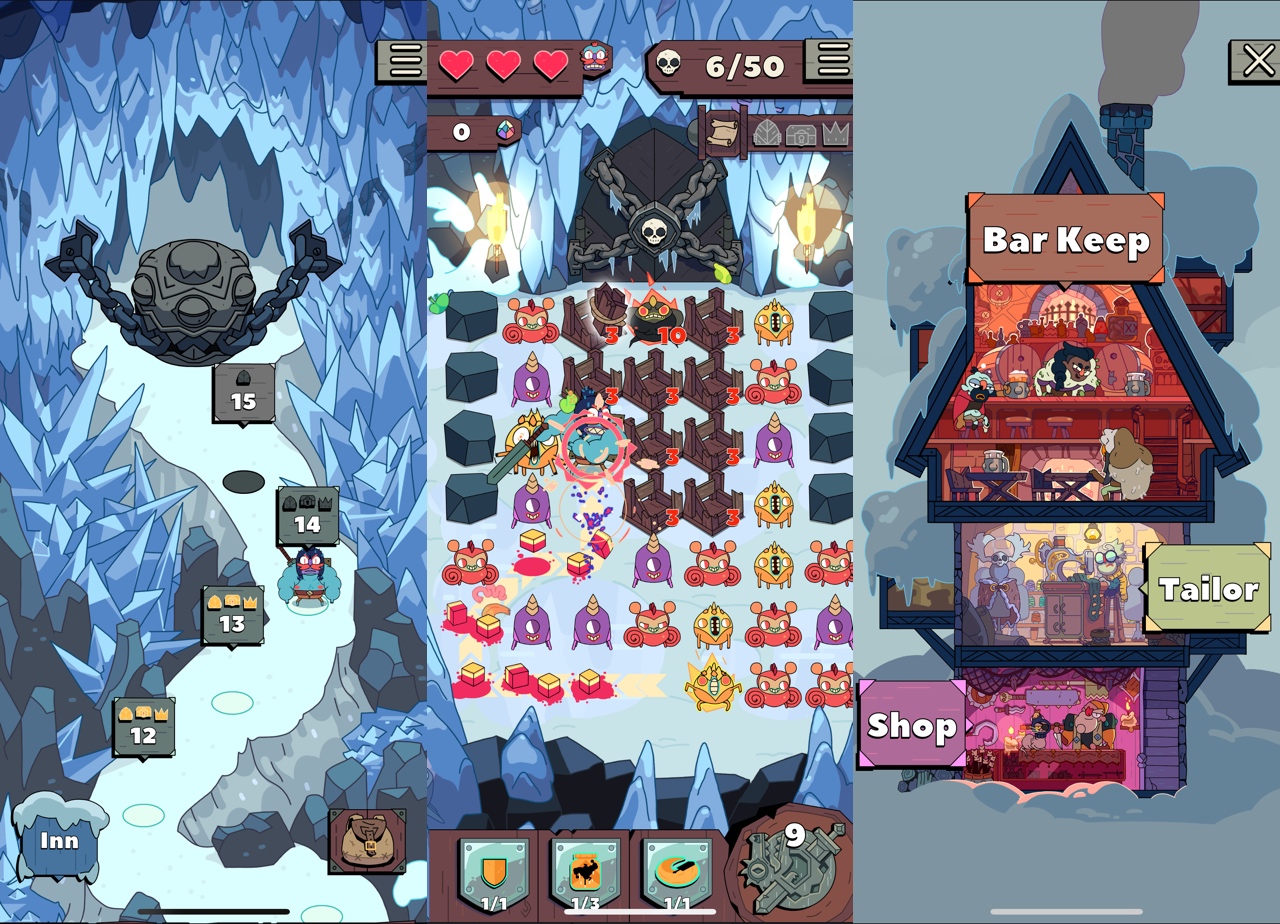 We saw some really huge mobile releases in 2019. Nintendo kicked it off with the release of Dr. Mario World and then kicked it into another gear with the release of Mario Kart World Tour which set records for most downloads in a week and month. Then those records were eclipsed just a couple weeks later by the release of Call of Duty Mobile which went on to record over 100 Million downloads in no time at all.
However, for my money, the best mobile game of 2019 was Grindstone. This Apple Arcade puzzle game is such a joy to play that I have continued to grind my way through its levels since release. It combines the traditional saga-style level progression with light RPG mechanics and a puzzle/combat system that is very inventive and a blast to play.
If you haven't given Grindstone a try yet I highly recommend it.
Most Inventive Game of 2019 - Creature in the Well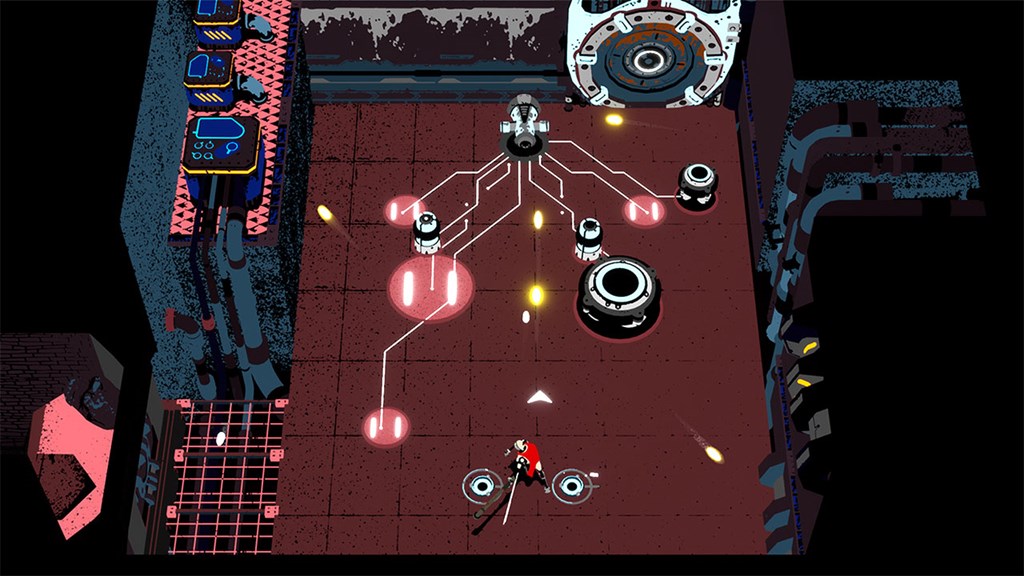 Creature in the Well is an indie delight that really stood out for me in 2019. As soon as I heard it was a mashup of Pinball and Dungeon Crawling I was interested, once I got a look at the awesome art style I was onboard, and once I started playing through the puzzle-combat rooms, I was hooked.
There are a couple rough edges. This is definitely an indie project made by a small team and not everything is polished to the same degree that you may get from a first-party Nintendo title. Honestly though, the little imperfections make this game even more endearing in my opinion.
Playing Creature in the Well feels like a breath of fresh air because it is just so different from most things on the market. There are basically no enemies, or I guess just one enemy, the titular Creature. As you work your way through the game world, restoring power and righting wrongs that had been lost to time, the game slowly builds up the tension between you and the Creature. At every encounter you know that you're building toward an incredible final confrontation. But, if you're like me, you'll also be sad to see it end.
Creature in the Well, highly recommended
Best Long Running Game About Space Ninjas - Warframe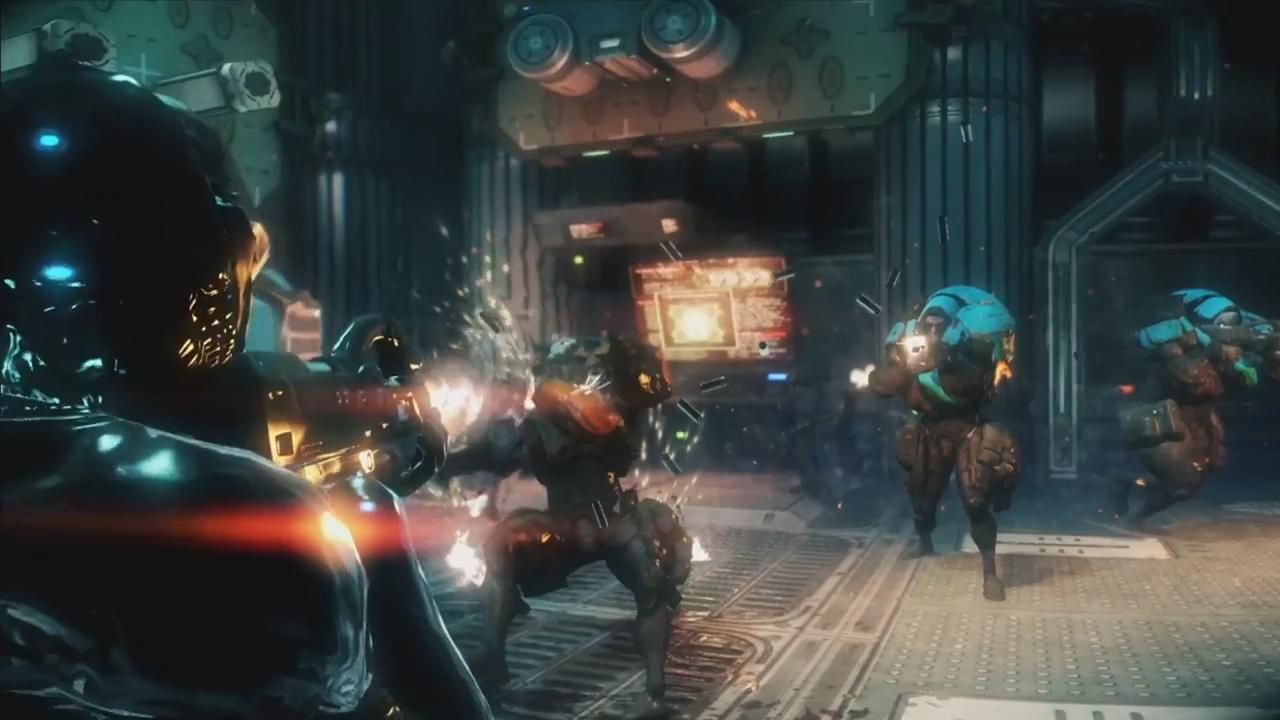 I'm extremely late to the Warframe party, but as the game was released for the Switch this year I'm going to slide it in here on a technicality. After watching the NoClip documentary about Warframe and how it was developed I became very interested in trying it out for myself. Once I heard it was released for the Switch I decided to give it a try, and I was very pleasantly surprised.
Warframe can be pretty inscrutable at times, everything has a weird name and almost nothing about the story makes sense early on. But its kinetic combat, huge game world, and co-op multiplayer make it a really interesting place to spend some time. It also looks incredible on the Switch, to the point that you almost can't believe it is running in the palm of the hands. If you haven't tried it yet I definitely suggest giving it a try. Because, as always, Ninjas play for free.
Best Multiplayer Game - Tetris 99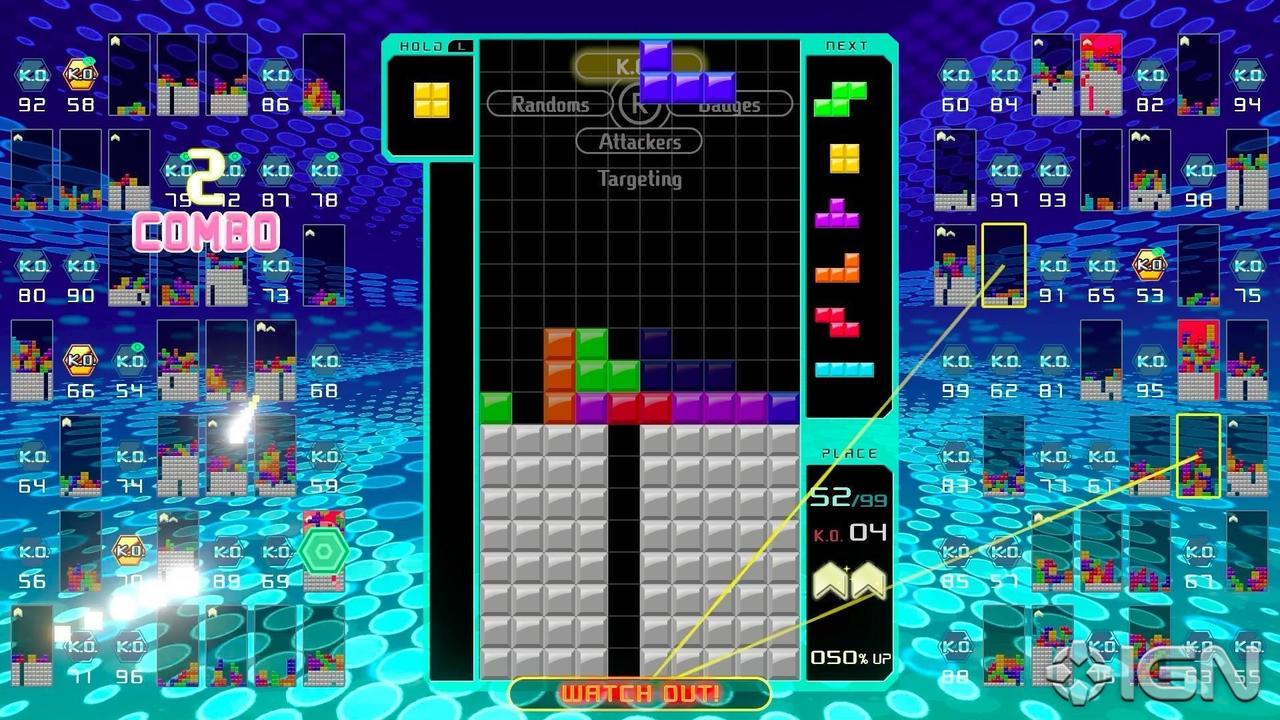 I love Nintendo Directs. You just never know what is going to be announced, it could be a new Zelda game, some new indie fever dream, or a 99 player battle-royale Tetris game! Tetris 99 came out of nowhere as an add-in for Nintendo's online subscription service and it quickly became one of my most played games of the year. In a year full of Battle Royale game modes Tetris 99 was the perfect combination of fast puzzle gameplay with the building tension and excitement of fighting your way to be the last Tetrimino standing.
The beauty of Tetris as a game is undeniable. To go from the solitary and almost meditative Tetris Effect in 2018 to the frantic and combat focused Tetris 99 in 2019 just shows how timeless and malleable the Tetris framework really is. I can't wait to see what they come up with next.
Game of the Year - Luigi's Mansion 3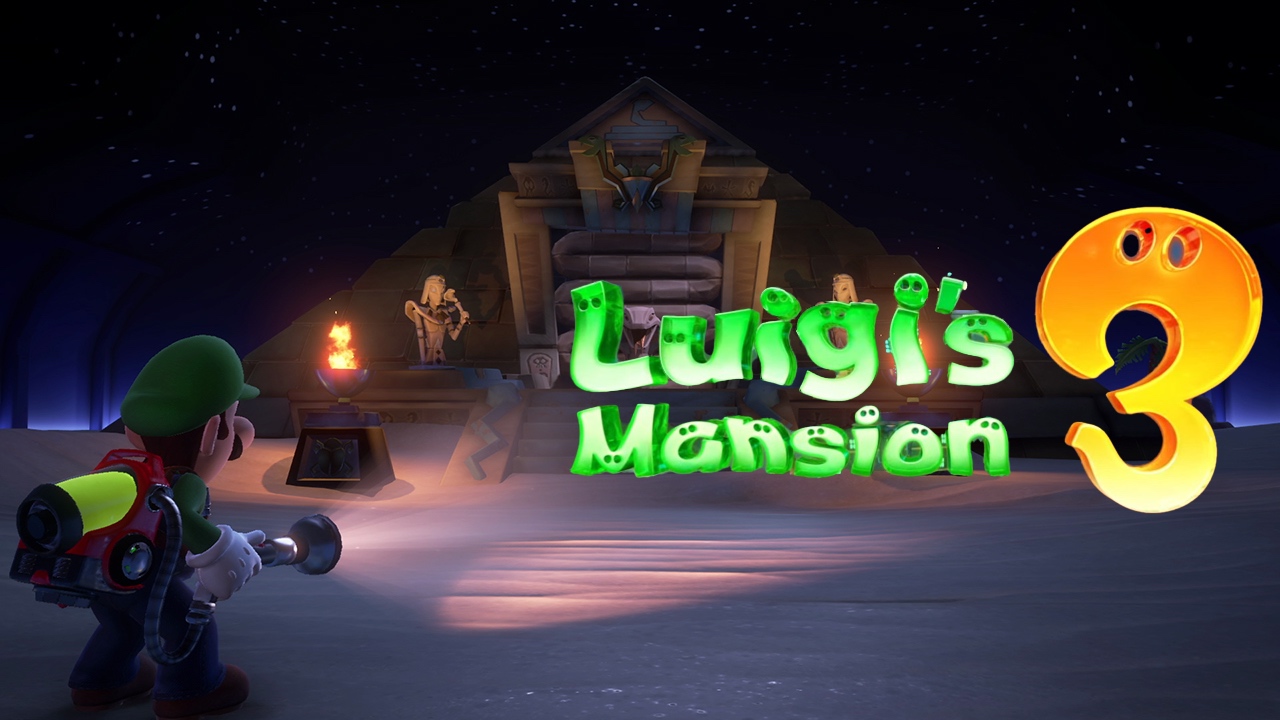 Luigi's Mansion 3 is a joy to play. It is amazing to see in motion. It is the best co-op gaming experience of the year. It has the best boss design, best level design, and most satisfying moment to moment gameplay of any game I've played this year. It is the quintessential Nintendo game, polished to a shine that almost no other developer can equal. If you own a Switch then you absolutely need to own a copy of Luigi's Mansion.
Luigi's Mansion is so great that my two oldest children played through it together in co-op, my wife and I are currently doing the same, and our youngest daughter asks if she can 'watch Booigi's Mansion' because to her it's like a cartoon about Luigi's ghost busting adventure. It's just incredible and it is definitely my Game of the Year.
Notable Mentions
I recently picked up God of War through PS Now and have really enjoyed its early levels. I also received Days Gone for Christmas and have started playing it when I can find the time. So far it feels like 'Daryl Dixon - The Video Game' and I'm totally okay with that.
I have heard so many great things about Remedy Entertainment's Control that I had to pick it up at Christmas as well. I haven't had a chance to dive in to it yet but when I do I'll do a post to let you know my thoughts. May people have been naming Control as their game of the year so I'm excited to dive in and see what they enjoyed in it.
Looking Ahead to an Incredible 2020
2020 is going to be a very exciting year for gaming. By the time I do this post again we will likely have seen the release of the PS5, Next Xbox, and possibly a more powerful Switch model. We will also get to see all the new launch titles for these systems which is usually interesting because publishers are more willing to take changes when a new generation starts. Hopefully we'll see some interesting new titles announced in the next couple months.
There are also a ton of games that have been pushed into the first half of 2020. I'm especially looking forward to Doom Eternal and Cyberpunk: 2077, both of which look incredible and will likely look and play even better on the PS5 with its rumored backwards compatibility. I'm still waiting on more info for Bayonetta 3 and Metroid Prime 4 but those are likely the games Nintendo plans to use to combat the next-gen systems next holiday season. I'm planning to do a post in the next few weeks that takes a look at what Nintendo could do in the next year as it has to face off against two new system that will greatly outclass it in power. I think this could be one of the most interesting questions of 2020.
F5 Plans for 2020
Here at F5 will are really excited about 2020 and what it will bring. Early in the year we will be updating and fully launching our latest game, Blackjack Masters. After that we have several other card and puzzle style games planned for release in 2020. We're hoping to launch 2 or 3 new games next year so stay tuned here and to our Twitter account for more info in the coming months.
I hope you had a great 2019 and an even better 2020 is on the way for you. Thanks for reading!