That's right, we're bringing House of the Lost to the iPhone and iPod Touch as 'House of the Lost Mini'!

Now, Mini doesn't mean that you're going to get less of the awesome action, or fewer randomly generated levels, or a smaller number of weapon crafting possibilities; it just means that we had to squish the files down to size and rework the controls to better fit the smaller screen size of a phone. Check out the screen below to see what I mean.
Directional Shooting
We've also heard the cries of our iPad players who want to see House of the Lost include directional shooting! This means that instead of lining up your character with the left-hand stick and then hitting the fire button to attack you can now attack in any direction (up, down, left, or right) depending on where you tap the attack button.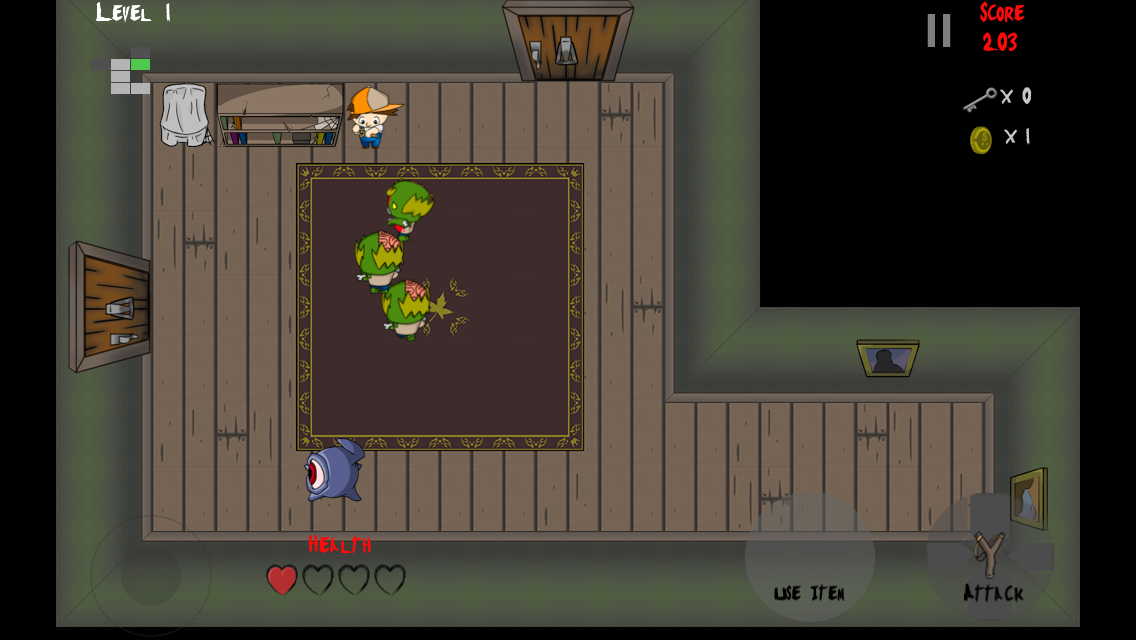 This is something that we've only added in the last week or so and I have a feeling that we're going to need to continue tweaking it in the weeks ahead, so for now it is not the default control option, but you can turn it on from the settings screen. If you're one of the players who have been asking for this please let us know what you think about it and how we should continue to improve it. We've still got a few graphics to swap out ( including the d-pad image in these pictures ) before we submit to Apple but you can expect House of the Lost Mini to be available in the next few weeks. Let me know what you think in the comments, and if you have any questions about the game shoot those over as well.