What a week for game news! Over the last week we have seen several new game announcements and updates for some old favorites. I thought it might be fun to highlight a few that we are excited about at F5 Games.
Star Wars: Squadrons
I was a huge fan of the Wing Commander and Star Wars dogfighting games for PC back in the 90s; I played through every level of the first 5 Wing Commander games, X-Wing and Tie Fighter. While the space sim used to be a staple genre in video games it has really fallen on hard times over the last few years with very few releases to speak of. That is why I am extremely excited for the reveal of Star Wars: Squadrons, an all new Space Dogfighting game for PS4, PC, and Xbox One. The trailer below covers all of the details we know as of right now except for the fact that this will be a $40 game and that there will be no micro-transactions!. I will definitely be picking this up on Oct 2nd, the only question I have is how in-depth the single-player story will be. I really hope we are getting a fleshed out single-player experience in line with the classic X-Wing and Tie Fighter games, if we do this could be in the running for my Game of the Year.
Pokemon Unite
While Nintendo has been pretty quiet on the announcement front lately there have been several updates from the Pokemon Company over the last week. Last week we heard about Pokemon Cafe Mix, a new F2P Pokemon puzzle game which is available now on Mobile and Nintendo Switch. The bigger announcement, in my opinion, was the reveal this week of Pokemon Unite, a new Pokemon themed Moba for mobile and Nintendo Switch. This game is being developed by Tencent and is set up like a Pokemon version of League of Legends. I don't know about you but this almost feels like a Meme. LoL + Pokemon = Profit!
If a Pokemon multi-player team battle game sounds like your jam, check out the reveal trailer below.
Curse of the Moon 2
A few years ago Bloodstained: Ritual of the Night was kickstarted as a spiritual successor to the Castlevania series. As a long time Castlevania fan I was interested but I never could have imagined how an unexpected outcome of that Kickstarter would end up being one of my favorite games of the last couple years. That game, Bloodstained: Curse of the Moon, was released as a downloadable title that looked like an homage to Castlevania 3 within the Bloodstained universe, I grabbed it on day one and never looked back. It is a small snack of a game that really takes me back to the glory days of hair pullingly difficult NES platformers while still giving you just enough help to get over the hump.
I say all of that to let you know how excited I am that there is GOING TO BE A SEQUEL to Curse of the Moon! Check out the reveal trailer below for Bloodstained: Curse of the Moon 2 and get hyped for some awesome retro action coming our way 'soon'.
Cyberpunk 2077
This week saw the first in a series of reveals for Cyberpunk 2077 called Night City Wire. This first episode was a roughly 25 minute video that showed off a new gameplay trailer, walked through some new gameplay features like 'BrainDance' investigations, and included some discussions with CD Projekt developers. This game looks fantastic and it is really shaping up to be an incredibly detailed world, I hope they can pull it off by November.
Blackjack Masters Update
We have also been hard at work here at F5 Games on our latest game Blackjack Masters. Next Monday we will release our next update for the game which includes Leaderboards so you can compare your success at the Blackjack tables with our other players. We have also added the ability to link up with your friends in the game in case you want to see which one of your friends is the best Blackjack Player.
The Tournament update for Blackjack Masters should hit iPhone and iPad on Monday with Android and Kindle Fire version getting the update later in the week. Please let us know what you think of the new additions and if you are enjoying the game please spread the word and leave us a review on the App Store. Get Blackjack Masters on the App Store for Free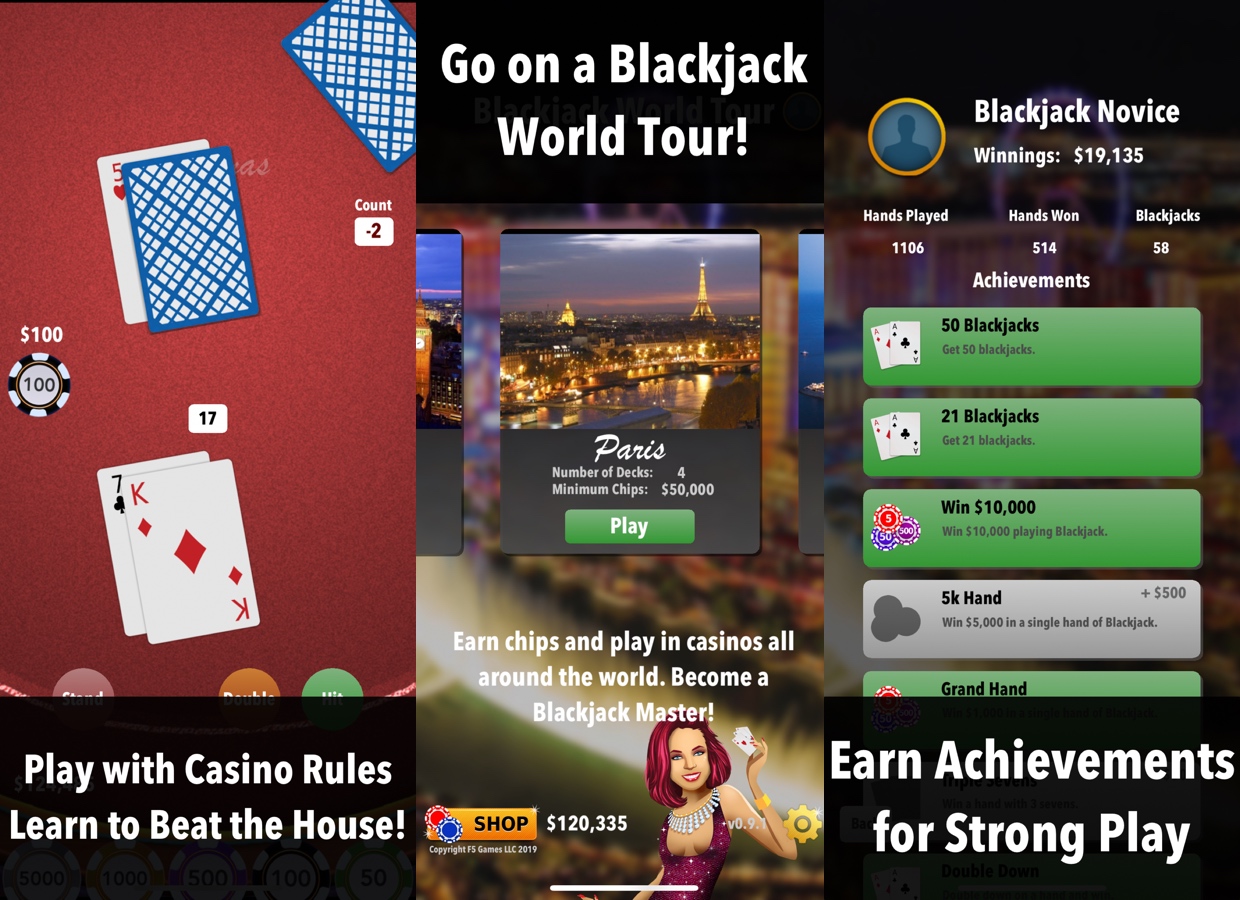 Thank you for reading. With many more rumored announcements coming up in the next few weeks we would like to make these weekly roundup posts a more regular occurrence. Check back next week for more coverage.