Happy New Year!
We made it to the end of another year! It is the last day of 2022 and in keeping up with tradition it is time for me to write the end of year / look ahead post. Each year I like to call out some of my favorite gaming experiences and give a little insight into what the future may hold for F5 Games. So, grab your favorite New Year's beverage and settle in for the F5 Games 2022 year in review.
F5 Game Awards for 2022
The "Welcome Back Old Friend" Award - Gran Turismo 7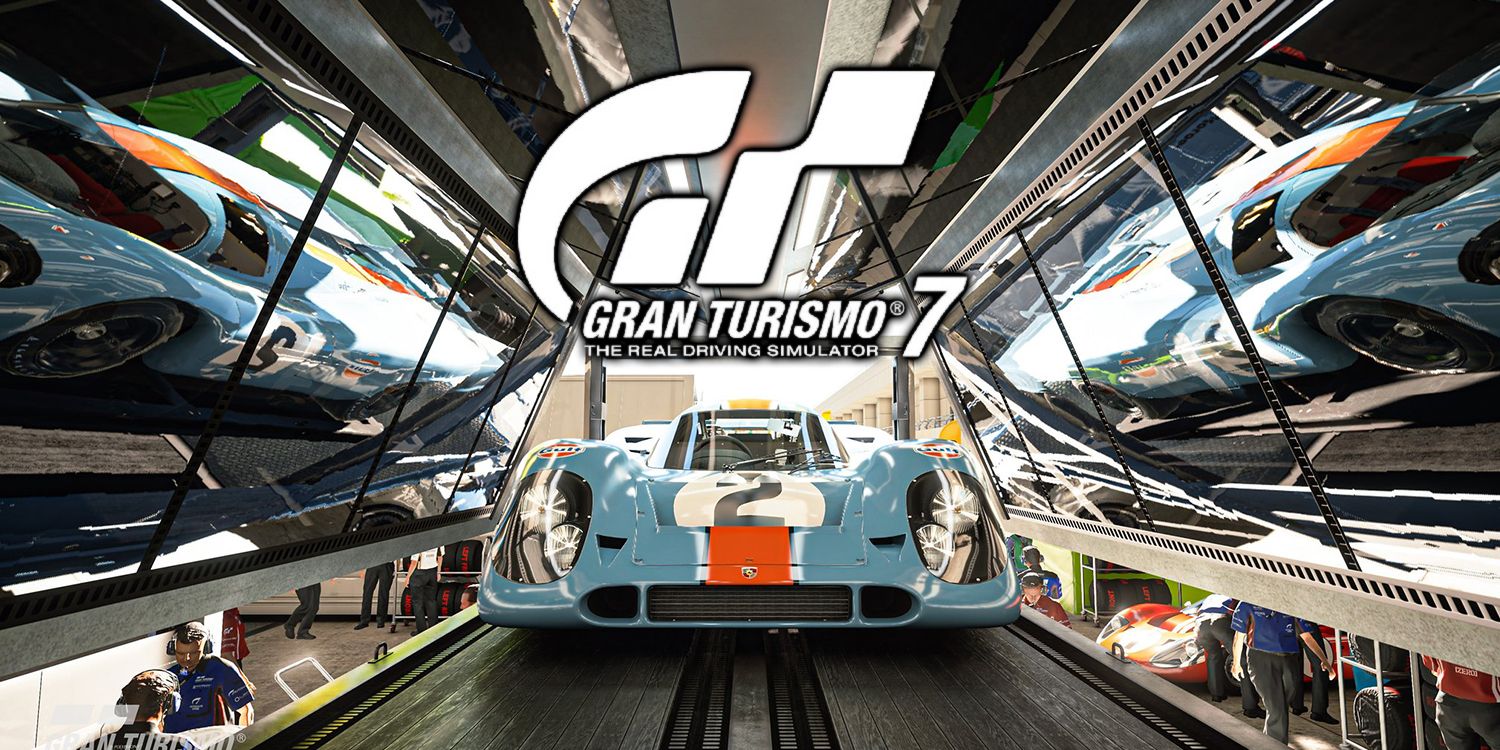 It was a long time coming, but in 2022 Gran Turismo returned to form and delivered one of the most impressive, and immersive, simulations ever. The thrill of racing incredible cars around gorgeous tracks has never felt, or looked, better than this. GT7 is definitely the game that I played the most in 2022, and with dozens of cars left to collect, and online racing to compete in, I'm sure that will continue into 2023.
2022 also represented the 25th anniversary for the Gran Turismo franchise and just a few days ago I came across this 25th Anniversary Trailer that takes me back and also highlights how far this franchise has come over the years.
The "Best Game that I only finished a quarter of" Award - Elden Ring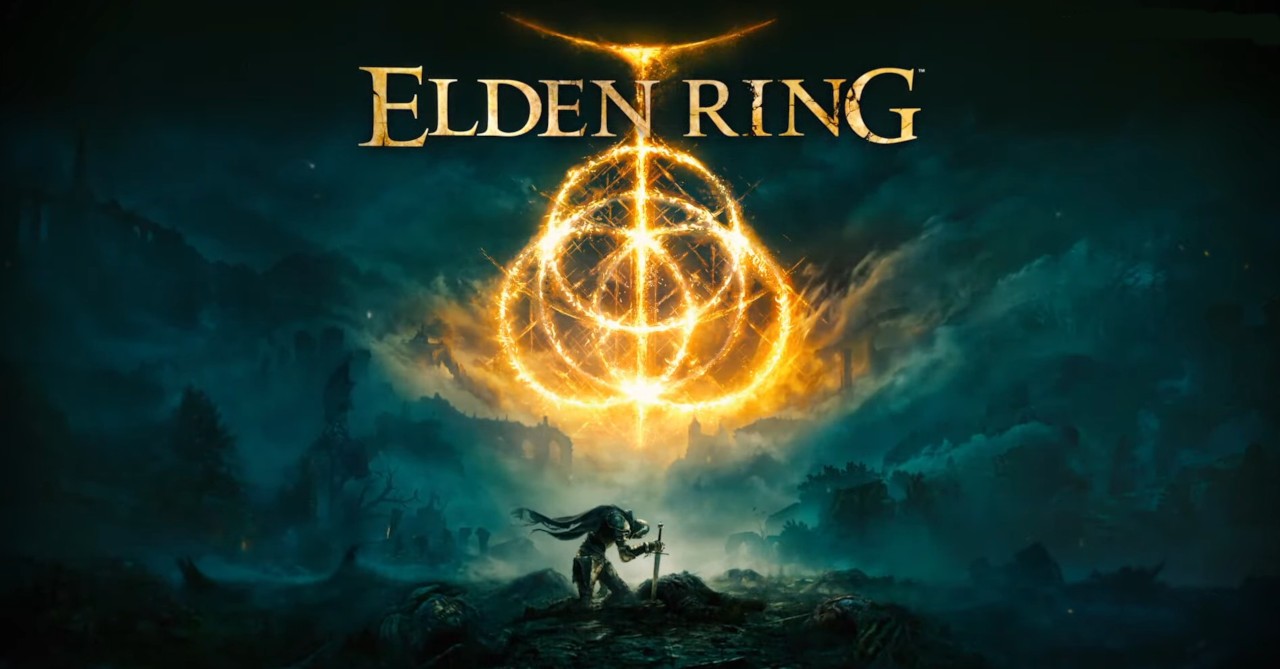 Elden Ring is a masterpiece, it is the culmination of the 'Souls' series and an incredible expansion into the open world format that should not be missed. The sense of exploration and discovery is incredible in Elden Ring and I was absorbed with it for weeks after its release. But then I hit the wall. I'm sorry, I just don't have the time, or skills apparently, to overcome some of the difficulty spikes in this game. Bravo to you if you do, I'm sure there are even more incredible experiences that I will never see in Elden Ring because I just can't reach them. But even the limited part I did experience was enough to make a lasting impact.
The "I Can't Believe This Is On the Switch" Award - Bayonetta 3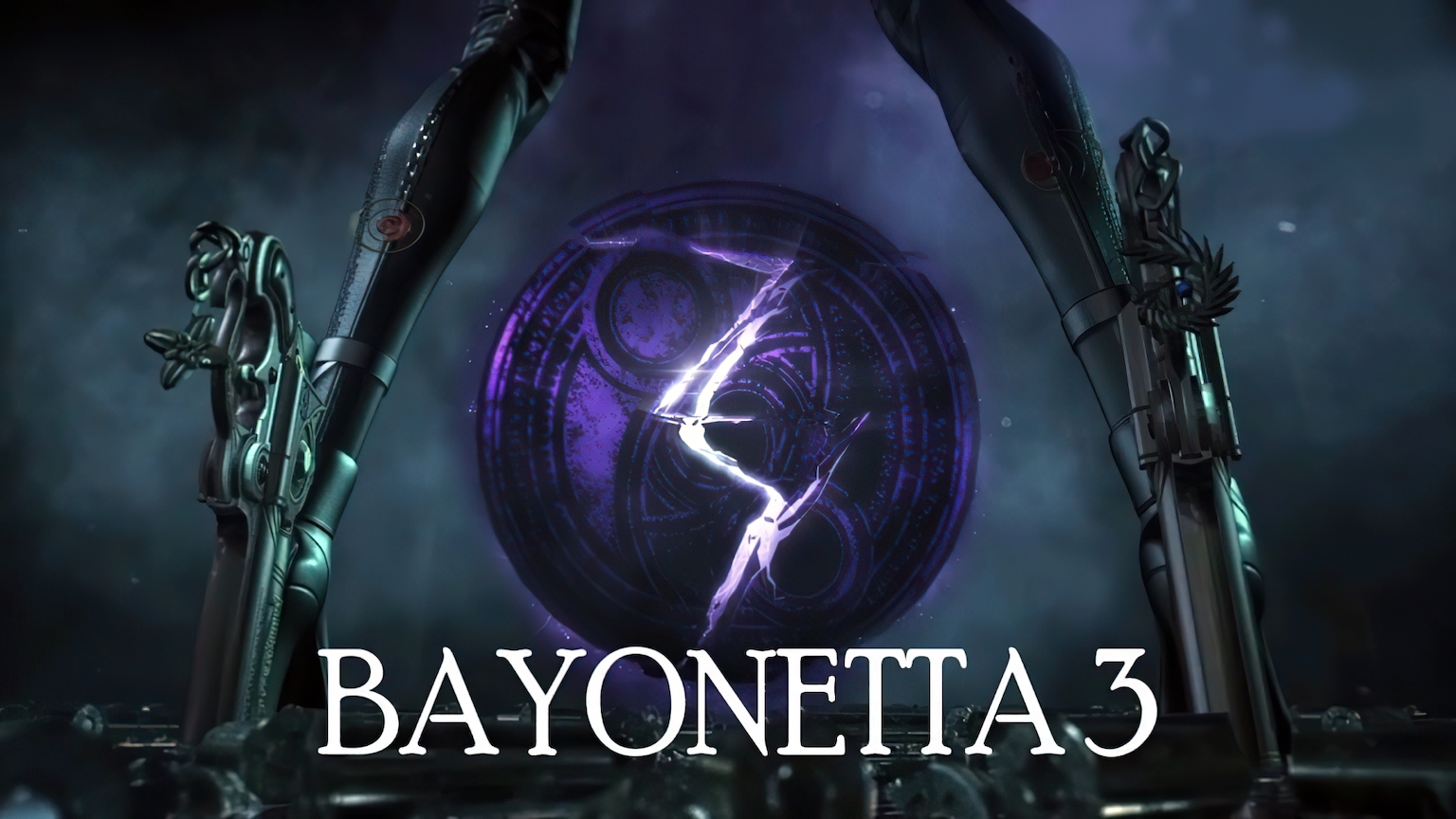 I am a big fan of Platinum Games, especially the Bayonetta series. Bayonetta is brash, loud, dangerous, and stylish like almost no other character in gaming, and I love that she has been able to star in two top tier games so far, and that Platinum, Nintendo, and Sega have been able to keep her story going. Bayonetta 3 released this year and it was one of my most anticipated games for 2022. I am happy to say, Bayonetta does not disappoint.
One of the first things I thought while playing was 'how is this game running on the Switch?'. The graphics are fantastic, the action is (mostly) fluid, and the design is literally out of this world. The scale of the encounters in Bayonetta 3 are so over the top and bombastic that I am continually shocked at what I am witnessing.
Another aspect of Bayonetta 3 that I greatly appreciate is that it doesn't punish you for not being the greatest action gamer in the world. You can absolutely push through the story with a basic grasp of the combat mechanics and some decent dodging, but you will probably end up with some stone and bronze medals like I have. The grading system that pops up at the end of each combat encounter is the perfect way to show the player there is more to learn, a higher grade to strive for, without punishing them and forcing a restart. Who would have known Bayonetta had a soft heart after all.
In short, Bayonetta 3 is a triumph for the action genre and should not be missed.
The "Honorable Mention For Best Enhancement/DLC of the Year" Award - The Witcher 3 and Doom Eternal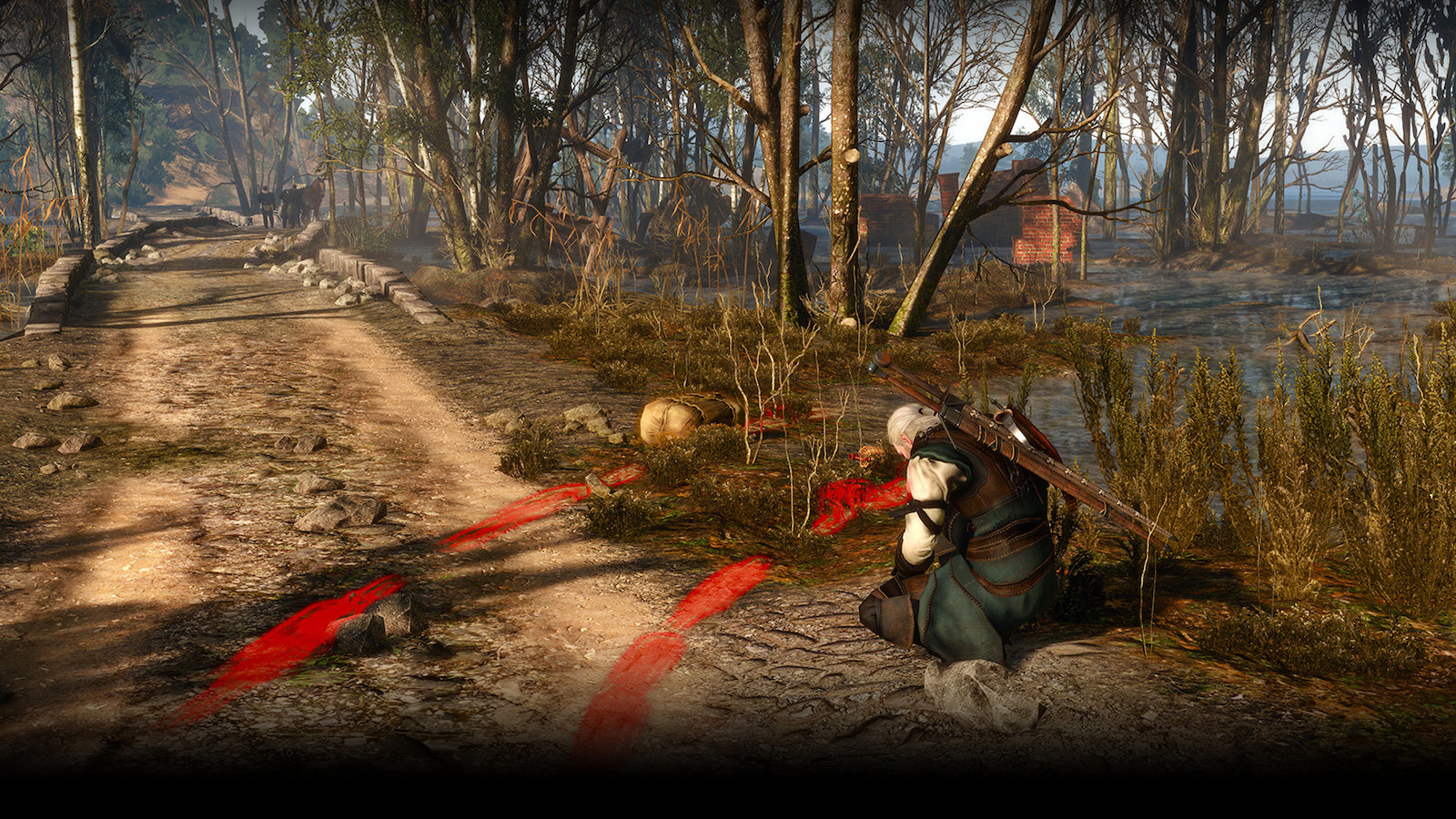 The Witcher 3 is one of the best games ever made.
No other game has been able to place me in a strange and foreign land like the Witcher 3. Its story is compelling, combat is engaging, side quests are better written than most other full games or movies, and its mini game was so good it started its own franchise! There is just nothing like it.
I am happy to say that in 2022 I finally completed the main story arc for the Witcher 3, and it was a fantastic ending. I decided to wait on exploring the DLC campaigns until the PS5 upgrade was released and I am glad that I waited. The new graphical upgrades and quality of life improvements make a great game even better. If you have somehow not picked up this gem yet you definitely need to give it a shot now.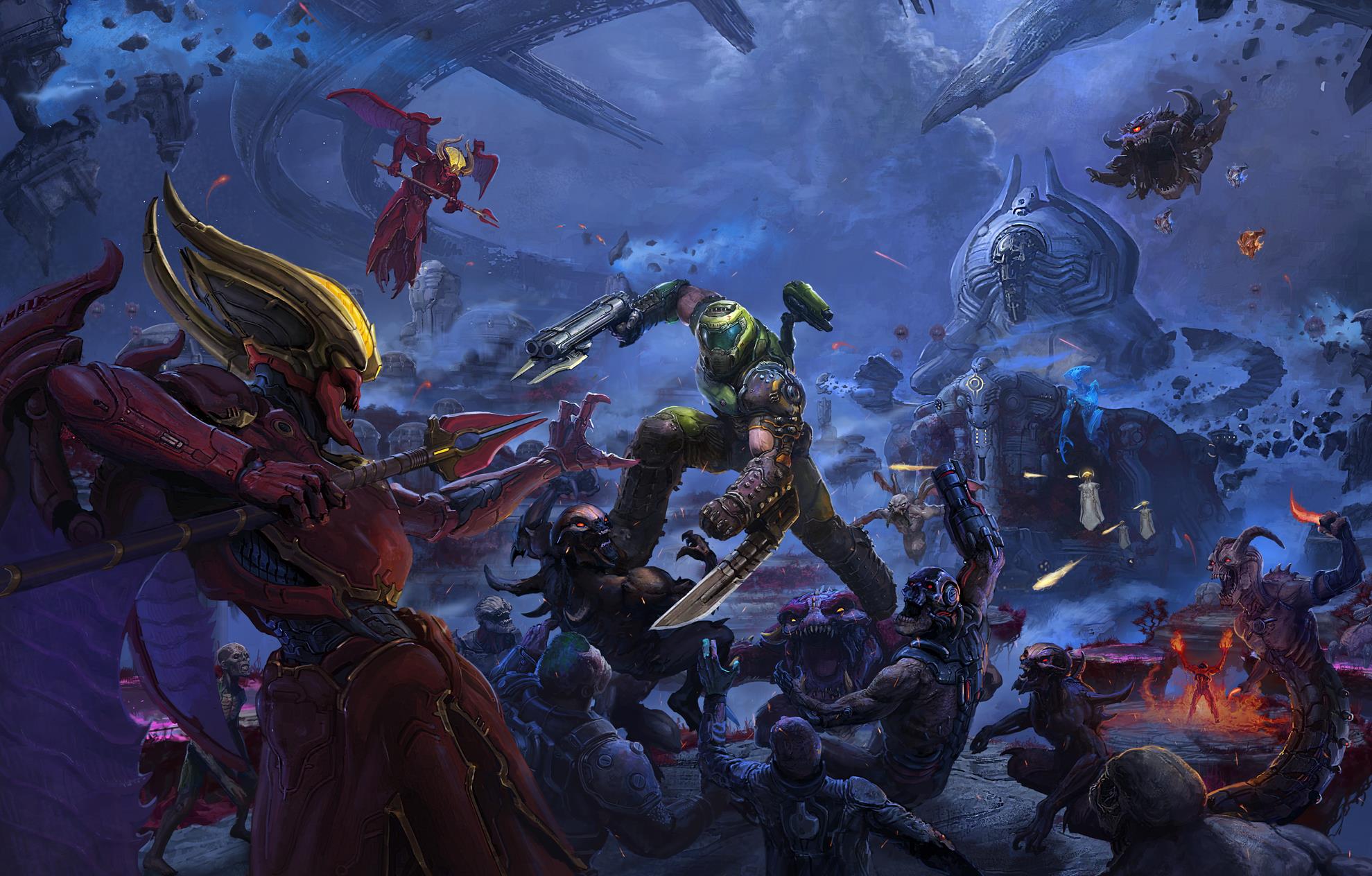 The other honorable mention for 2022 goes to the two Doom Eternal expansions, the Ancient Gods part 1 and 2. While these were technically released last year I started playing them this year on my PS5 and they are awesome. The combat is so tight and so fast that you may forget to breathe and the landscapes are so over the top 80s metal and action movie that you can't help but smile. It's just all a ton of fun and it runs and plays better than ever on the new consoles.
F5 Games News
2022 was a fairly quiet year from us. We have made a couple small updates to Blackjack Masters but otherwise we haven't had too much to share; that should all change in 2023 though. We currently have 4 games in our release pipeline for 2023 across the Infinity Game Table and mobile devices!
Our first release of 2023 will be a new arcade game name Block Breakerz! This is a 4 player ball breaking game that plays like a cross between Breakout and Hungry Hungry Hippos! It is a blast to play and will have you and your friends begging for 'just one more round'.
After Block Breakerz we will be releasing the next game in our card series, Texas Holdem Masters! Up to six players will be able to duke it out on the green felt and see who is the best poker player.
Both Block Breakerz and Texas Holdem Masters should be available in the first half of 2023 so keep an eye on our website and on Twitter for updates in the coming weeks. We also have two other titles in the pipeline for the second half of 2023 but we'll keep those close to the vest for a little while longer.
That's it for this year, thanks for reading, and playing with us in 2022!. We are very grateful for all of you and wish you all a happy and prosperous New Year in 2023!
Cheers!