This week saw one big release and some major hype for games coming this Christmas season. Let's step through it all shall we?
Crysis for Switch is a real thing you can play right now!
Yes, it has actually happened, Crysis has launched for Nintendo Switch and, from all accounts, it's actually pretty great. Check out this awesome Digital Foundry video to see an in-depth look at how Crysis looks on the Switch in comparison to both the original PC version and the version that released for last-gen consoles. It definitely looks like a miracle port and I still can't believe that we can run Crysis on a portable gaming machine.
Star Wars Squadrons Previews Raise the Hype Level to 11
When Star Wars Squadrons was announced earlier this year I was instantly excited. As I have mentioned before, I am a huge fan of the classic PC space sims Wing Commander, X-Wing, and Tie Fighter and Squadrons looked like it may be trying to bring that style of gameplay back in a beautiful new package. But, this is EA we're talking about, so there was also the chance that the game would have a stripped down tutorial parading as a single-player campaign and then a few multiplayer modes tacked on. I tried not to get my hopes up too high.
Thankfully, it appears Star Wars Squadrons may be 'the real deal'! Several previews of the game hit this week and across the board they sound like Squadrons has brought them back to the days of classic space combat. The game appears to be highly skill based with advanced flight maneuvers, power management, and tough capital ship attacks. I can't wait to get my hands on this thing when it launches on October 2nd.
If you want more detail on Squadrons check out these previews from Eurogamer and The Verge.
Mario Kart Tour Landscape Update!
While it may not be for everyone Mario Kart Tour has been a success for Nintendo on iOS and Android. Nintendo has continued to update the game, bringing in new characters, karts, and tracks since launch. The latest update, which went live this week, brings a much requested feature to the game, the ability to play in Landscape Mode! Check out the trailer below for a look at the new feature, which makes this feel just that much more like the Mario Kart of old.
Here's a sneak peek at some of the content that's planned for the next #MarioKartTour update. Players will have the option of racing in either the existing portrait mode or the new landscape mode! Landscape mode includes a new control layout, so find your favorite way to play! pic.twitter.com/KchRRfnGtj

— Mario Kart Tour (@mariokarttourEN) July 20, 2020
Microsoft Xbox Games Showcase and the Game Pass Experiment
Microsoft held an Xbox Games Showcase yesterday to show off their slate of upcoming games for the Xbox Series X launch later this year. While many games were shown, there were very few that displayed actual gameplay, in fact most of the reveals were nothing more than CGI renders or title announcements. The general consensus is that Microsoft hasn't done enough to sell players on purchasing an Xbox Series X this Christmas, and I have to agree. What I find interesting is that Microsoft may not be making the case, because they don't really care if people buy the Series X this Christmas, they just want people to sign for Game Pass.
Microsoft made it very clear that every game shown yesterday would be available on their Game Pass subscription service the day it was launched. That means Halo, Forza, Fable, and the other dozen Microsoft Game Studios games shown off can be secured with a $10 a month subscription instead of by plopping down $60 for each game individually. It is a really interesting move from Microsoft, by focusing their sales efforts on the subscription they are minimizing their new hardware launch and trying to push players to Game Pass which allows you to play on an Xbox One, PC, or even Mobile with their xCloud streaming service.
I get the feeling that Microsoft as a corporation has decided that they can't beat Sony and Nintendo in the classic 'Console War' fight and they are choosing to move the battlefield to a new location, services. It could be a very smart move on their part but we will just have to wait and see how it plays out for them. I imagine that if this push to services doesn't take off like they hope Microsoft will exit the hardware business and transition into being a software publisher only, much like Sega did in the 2000s.
In the meantime we do have a new Halo game to play this year. So check out the gameplay from that below and let the nostalgia wash over you. If you are interested in reading about the other games announced yesterday this article at Eurogamer has you covered.
Here at F5 Games we are working on the next update to Blackjack Masters which will add weekly tournaments! These tournaments will make it easy to compete with other players and your friends to see who is a real Blackjack Master. If you haven't downloaded the game yet you can play for free on iOS and Android.
Play Blackjack anytime for free with Blackjack Masters! Learn Card Counting and Blackjack Strategy even compete with your friends!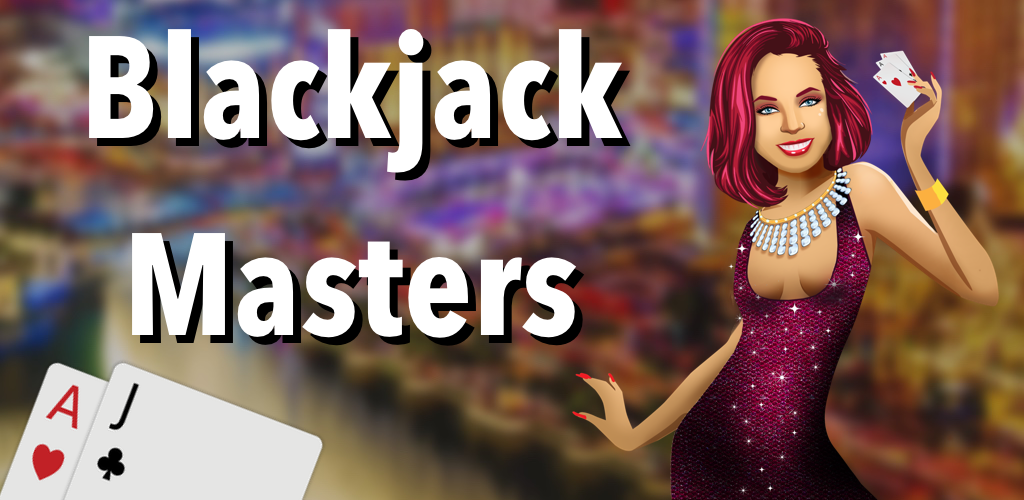 Thanks for reading, have a great weekend.