Mario Kart Tour has garnered a lot of discussion in the games media since its launch last month. There have been articles chronicling its record breaking downloads of over 20 Million on the first day and over 90 Million Downloads in the first week. But, almost as soon as it was released, there were also articles slamming the game for aggressive monetization, poor controls, and a lack of meaningful gameplay. While I think there is some validity to these criticisms I also think that the highly negative reaction of the game press and 'hardcore' gamers may have created an echo chamber that caused many people to simply write the game off as a flop and move on to the next story of the day. In this is post I would like to take a step back to understand how Nintendo's mobile strategy has changed, and what we can see about that change in Mario Kart. We will also take a look at how the game has done with players since launch.
Industry View on Mario Kart Tour
In the article linked above Sensor Tower states that while Mario Kart Tour is the most downloaded Nintendo game its first week it is only third in revenue, coming in at an estimated $12.7 Million. This gives Mario Kart a revenue per user number of only about $0.14, which is low for this style of game, and is why many people in the mobile industry are writing it off. I think it is highly likely that a large number of players downloaded Mario Kart based on brand recognition alone and then bounced off the game either due to the required Nintendo ID or by the floaty controls. I'm not making excuses for Nintendo, these are both issues that they should have done better with but I think they are likely to give us a muddled picture of just how many players this game currently has.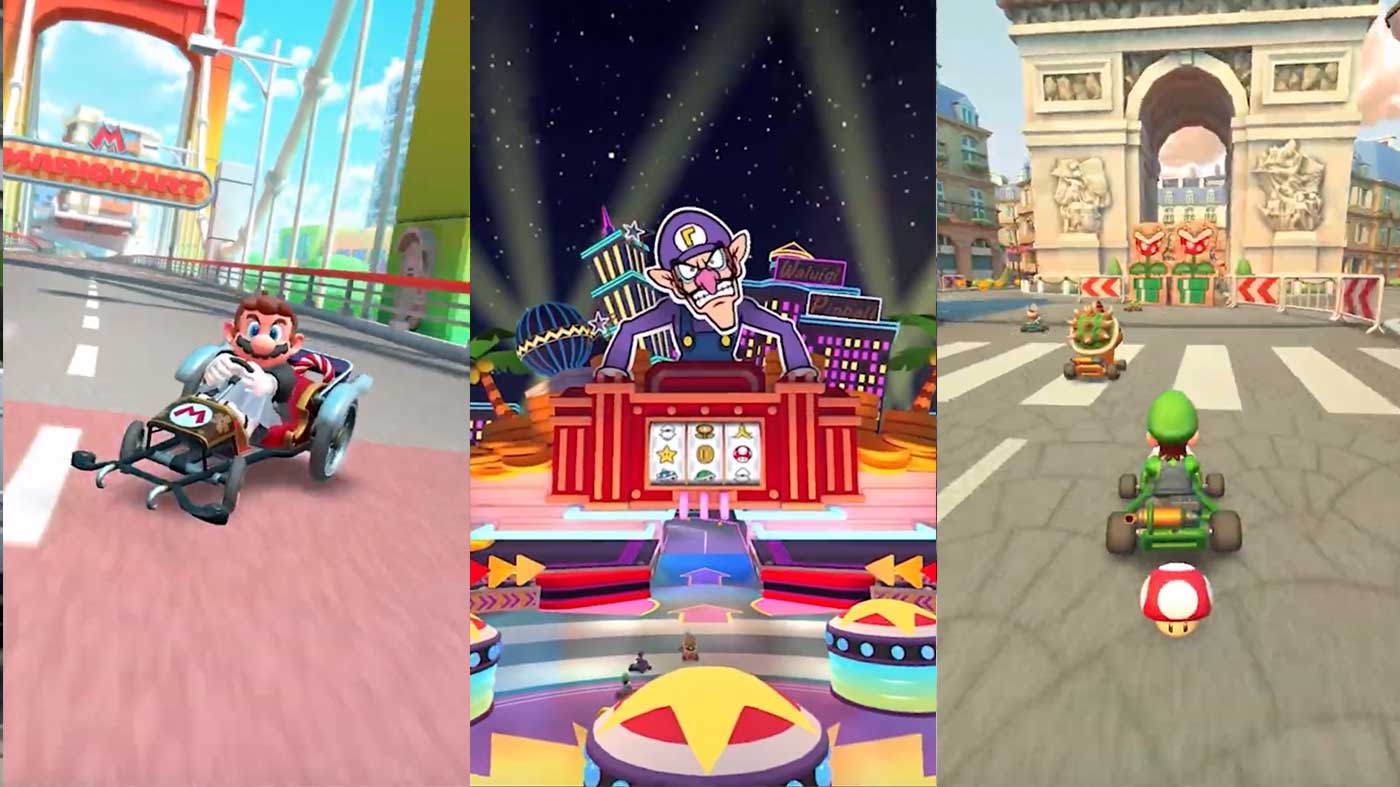 Another issue that many people have voiced concern over is the inclusion of the Gold Pass in Mario Kart Tour. The Gold Pass is a $4.99 per month subscription that works like a Battle Pass and offers additional rewards to players for playing the game while also opening up the 200cc race mode for the fastest cart action. There have been many articles lambasting the Gold Pass, like this one from Polygon: Mario Kart Tour's $4.99 monthly subscription fee is out of touch with reality. I think the timing aspect of this subscription coming out just weeks after Apple Arcade, and at the same price point, has a lot to do with the negative coverage. Many people feel that the value of Apple Arcade is much better than simply unlocking rewards in Mario Kart, and while that may be the case for them it isn't necessarily how fans of Mario Kart see it.
What I find interesting about this comparison between Apple Arcade and Mario Kart Tour is that while Apple is currently seen as trying to 'save' mobile gaming from free-to-play monetization it was just a few years ago that Nintendo was being lauded for trying the very same thing! Super Mario Run was billed as a push back against all the F2P games that constantly asked players for more and more money. Nintendo was going to change mobile gaming by focusing on quality and allowing players to try the game before asking them for a one-time unlock purchase that would let them play forever. What Nintendo quickly learned was that most mobile game players hated this approach and very few people bought the unlock. While the game press was lauding Nintendo for fighting back against aggressive monetization the market slammed Nintendo with poor reviews and revenues. All of Nintendo's mobile releases since that point have done more and more to try and find the sweet spot between what players on mobile actually want, and how Nintendo feels comfortable monetizing their players. Mario Kart Tour is just another step on that journey.
Stepping Outside the Bubble
With all of the negativity and disappointment that the press and industry insiders have leveled at Mario Kart Tour you might expect that it has been a massive flop. However, if you take a look at the available data you'll find a very different picture emerging. At the time of this writing Mario Kart Tour has a 5 star average rating on the App Store with over 750,000 reviews! It has also continued to chart as a top 10 game for downloads and top 20 in grossing since launch on iPhone. When you actually look at the response from players, and not members of the games industry, you'll find that Mario Kart Tour has been very well received. People are playing the game, reviewing the game well, and they have made the Gold Pass the top In-App Purchase!
Nintendo has also already updated the game with two new 'seasons' that change out the race tracks and available rewards for players, and this has had a very positive effect on its monetization. After dropping down to a low of 16 in the grossing ranks Mario Kart Tour quickly jumped back up into the top 5 after the release of the Tokyo season. If they can continue the planned two-week season schedule I think that their monetization numbers will continue to spike with each new update. Also if the Gold Pass subscription continues to be the most popular In-App Purchase that will mean that there is a high level of repeatability to the revenues for Mario Kart Tour every month. This is the first time that Nintendo has sold a subscription in any of their mobile games so it will be interesting to see if players stick with it.
Again, this isn't to say that the game doesn't have problems. And I think it's fair to discuss the problems and odd choices that Nintendo and DeNA made in the development of this game. But it is also useful to take a step back and see how mobile players are actually interacting with a game before we assume that it will be a failure. Earlier today Sensor Tower released an article stating that Mario Kart Tour has earned nearly 124 Million Downloads and $37.5 Million in revenue through its first month! This means that Mario Kart Tour has been Nintendo's most successful release in terms of downloads and the 2nd most successful release from a revenue perspective. With continual updates, and the expected multiplayer modes that are surely coming, I expect Mario Kart Tour will be one of Nintendo's most successful mobile games yet.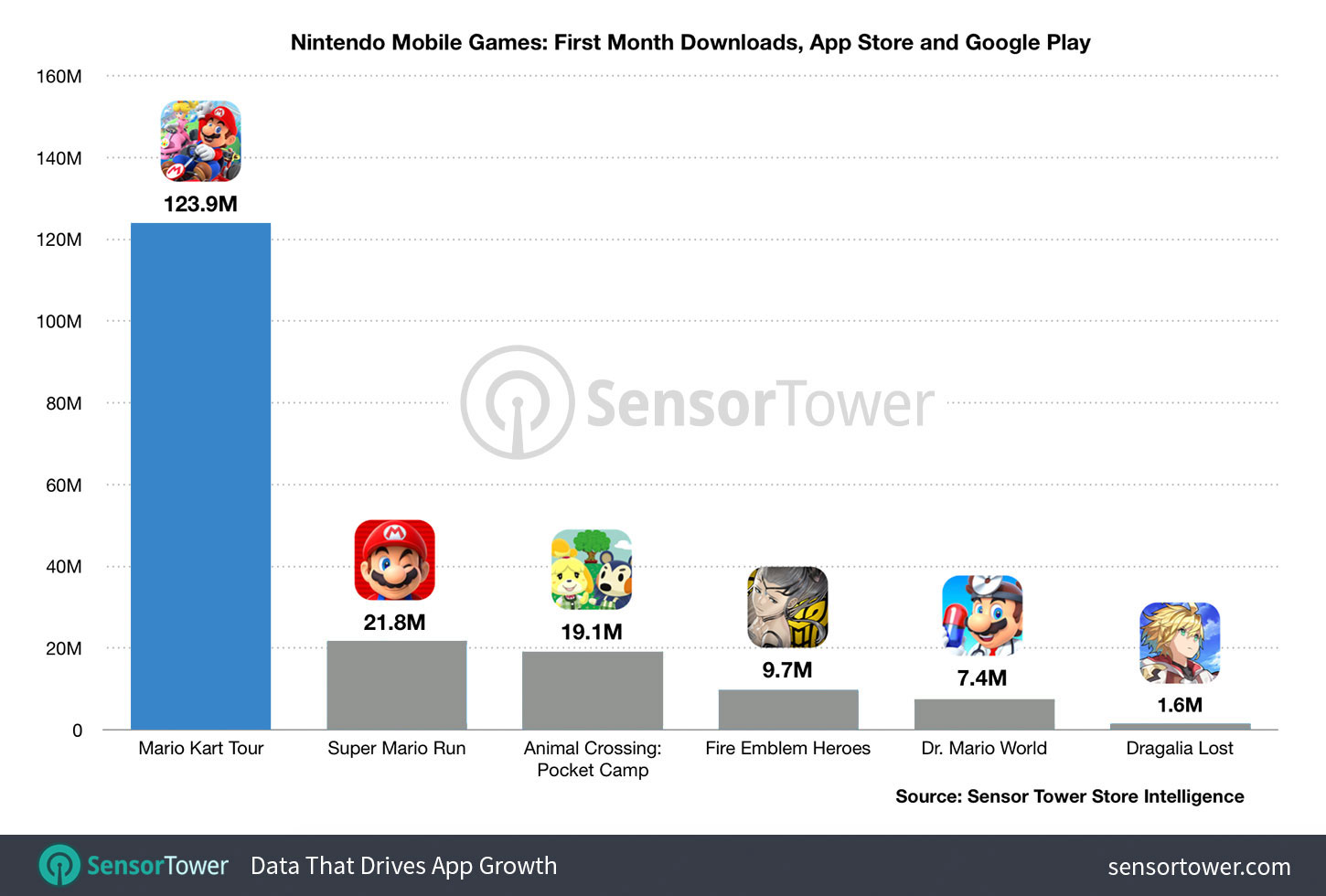 What Does This Mean?
What I take from all of this is that while members of the gaming press and so-called 'traditional' gamers may not like the design decisions that Nintendo has made with Mario Kart, they actually aren't the target audience for the game. I've seen many people cry that for the price of one In-App Purchase in Mario Kart Tour a person could buy a 'real' Mario Kart game on the Switch and play forever. What they don't realize is that most of the people playing Mario Kart Tour have zero intention or desire to purchase a home gaming console. By adapting to the desires and expectations of the mobile market Nintendo is showing that they can provide products for two different breeds of gamers, and hopefully give them all something they want to play.
I'm definitely interested to see where this goes. Will Nintendo continue down this road with their other franchises? What would a F2P Mario game really look like? What about Zelda? Would it be better for Nintendo to leverage their lesser known IPs on Mobile so they don't alienate 'core' players, or are they such a small part of the overall player base that it doesn't matter? I guess we'll have to wait and see.