Happy New Year!
It is that time again. Time to take a look back at what interested us in 2018 and to look forward to what is on the horizon in 2019. Grab a warm drink and settle in for my annual recap post.
My gaming habits in 2018 continued to change from previous years. I think it's fair to say that I likely spent less time gaming in 2018 than I have in any year of recent memory. While I think this is mainly due to time constraints I also think that the experience I'm looking for from games is changing and that has been interesting to reflect on.
I recently tweeted an article from Ars Technica that evaluated why gamers start to drift away from their hobby as they get older. I thought the article did a great job of recounting an experience similar to my own and then diving into research as to why that may happen. If you're interested in gaming habits, or in the types of games that people gravitate toward as they age, it is worth a read.
This is a great article about gaming and aging. It is full of interesting info for gamers and developers. https://t.co/VgzqQqBpBZ

— f5games (@f5games) January 4, 2019
What I have found over the last year is that I am spending much less time playing large single-player focused games and much more time in local co-op or multiplayer games. Gaming for me is transitioning from a solitary experience to a shared activity with friends and family. Most of my gaming time is now spent with my kids and my picks for the best games of 2018 will reflect that.
While I may not have played a ton of games this year here are some of the ones I enjoyed the most in 2018.
Best of 2018
Mobile Games I enjoyed - None
Such is the state of mobile gaming that I literally did not spent any significant amount of time with any game this year. I feel that the industry trend toward free to play mechanics has made most mobile games all feel the same, or feel pointless. Hopefully F5 Games can help to address this in a small way in 2019.
Best Hardcore Games I Played in 2018 - Bloodborne and Dark Souls: Remastered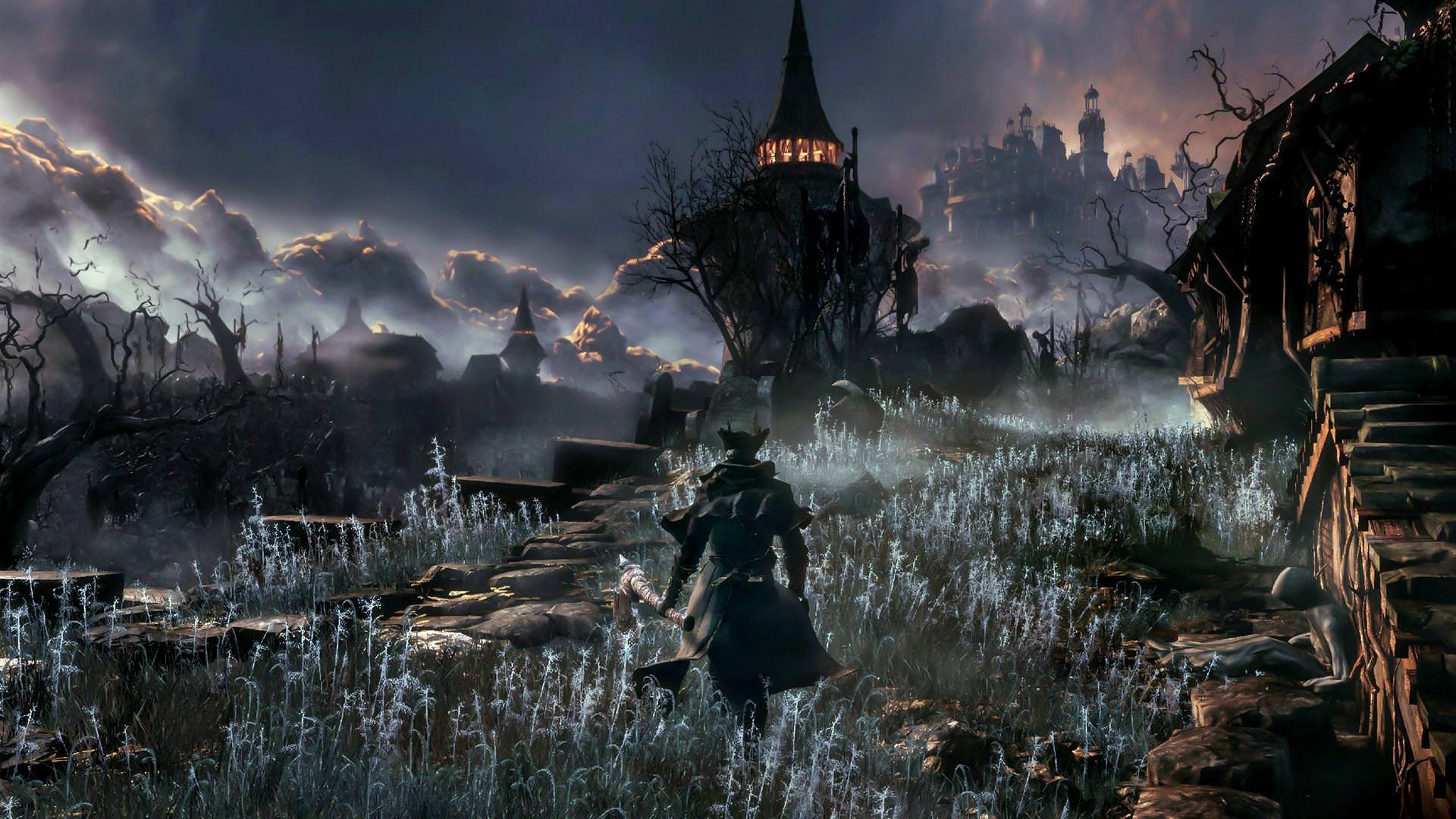 After hearing so many great things about the Souls games, specifically Bloodborne, I decided to pick it up on sale in February. While it took a while for me to get used to the difficulty of Bloodborne I completely feel in love with the gameplay and dark horror setting. The world of Bloodborne sunk its talons into me and made me spend many a night fighting horrible creatures in our dark living room.
Once Dark Souls: Remastered was released for the Switch I dove into it as well and really appreciated the ability to play in handheld mode whenever I could find a spare moment. I'm currently stuck in Blightown but I expect I'll be playing both Dark Souls and Bloodborne well into the new year.
Best Co-op Gaming Experience - Fortnite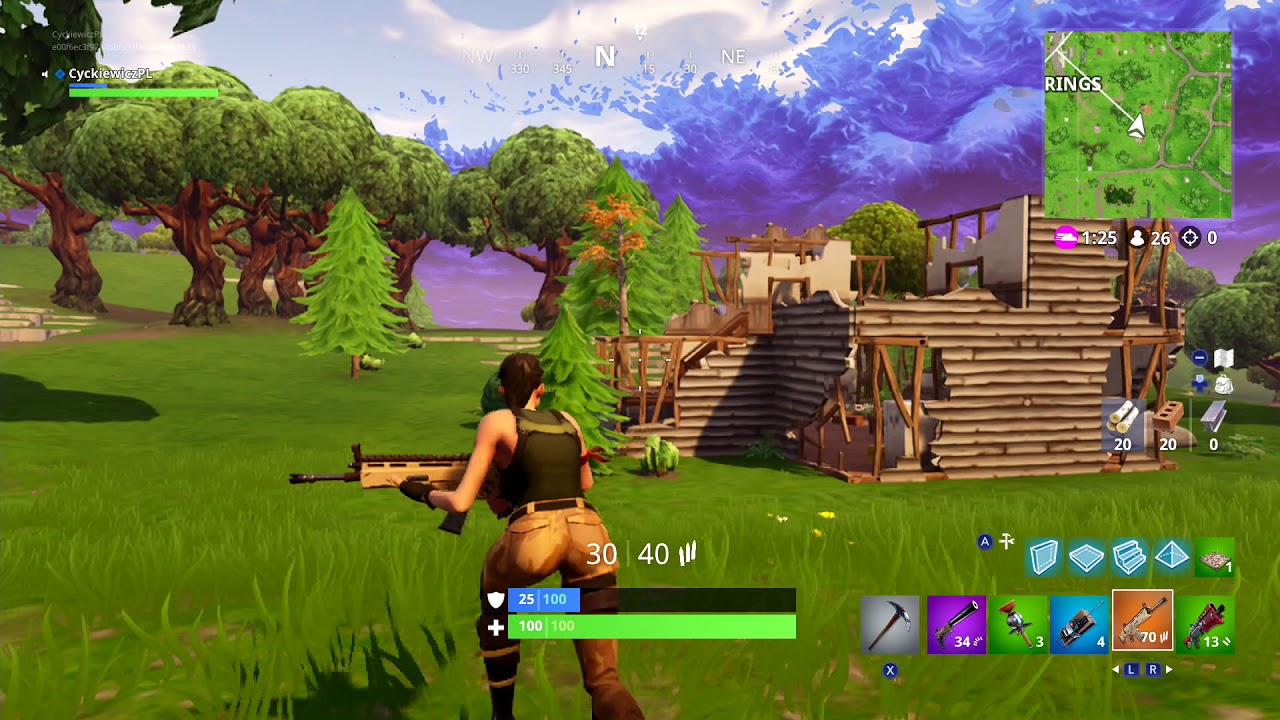 Fortnite was the gaming phenomena of 2018 so I'm sure you already either love it or hate it. And while I'm not one to sit down and play Fortnite on my own, it has been a blast to play with my son. Thanks to the Switch he can play in handheld mode while I play on the PS4 and we can run around together helping him complete challenges. It may not be for everyone, but it has been a great gaming experience for our family this year.
Best Downloadable Game - Bloodstained : Curse of the Moon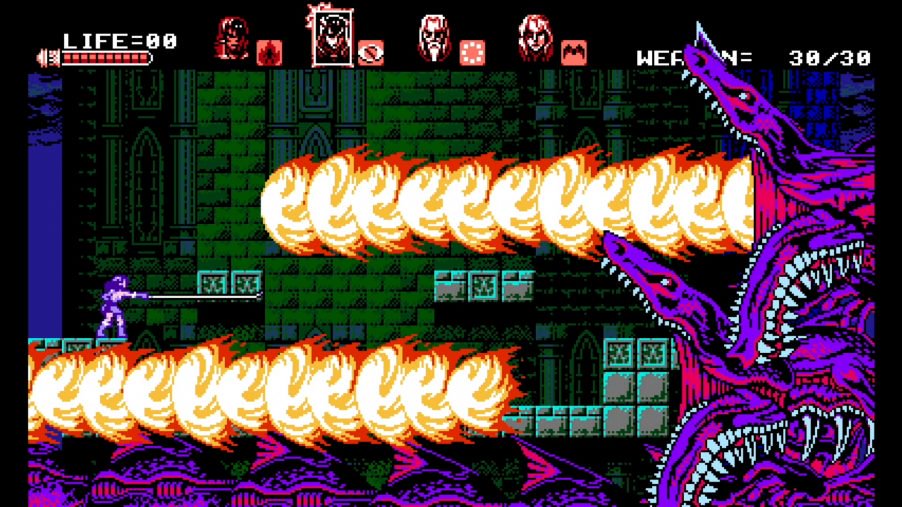 Bloodstained: Curse of the Moon was a very welcome surprise for me this year. I haven't followed the Bloodstained Kickstarter all that closely but when they announced they were releasing an NES style Castlevania throwback game I couldn't wait to get my hands on it. Thankfully it delivered a great gaming experience that only gets better the more you play. While the initial game may seem short there is plenty to unlock with additional play-throughs and I've enjoyed trying to find all the secrets it has in store.
If you played any of the old Castlevania games on the NES you should definitely give Curse of the Moon a try.
Game of the Year - Puyo Puyo Tetris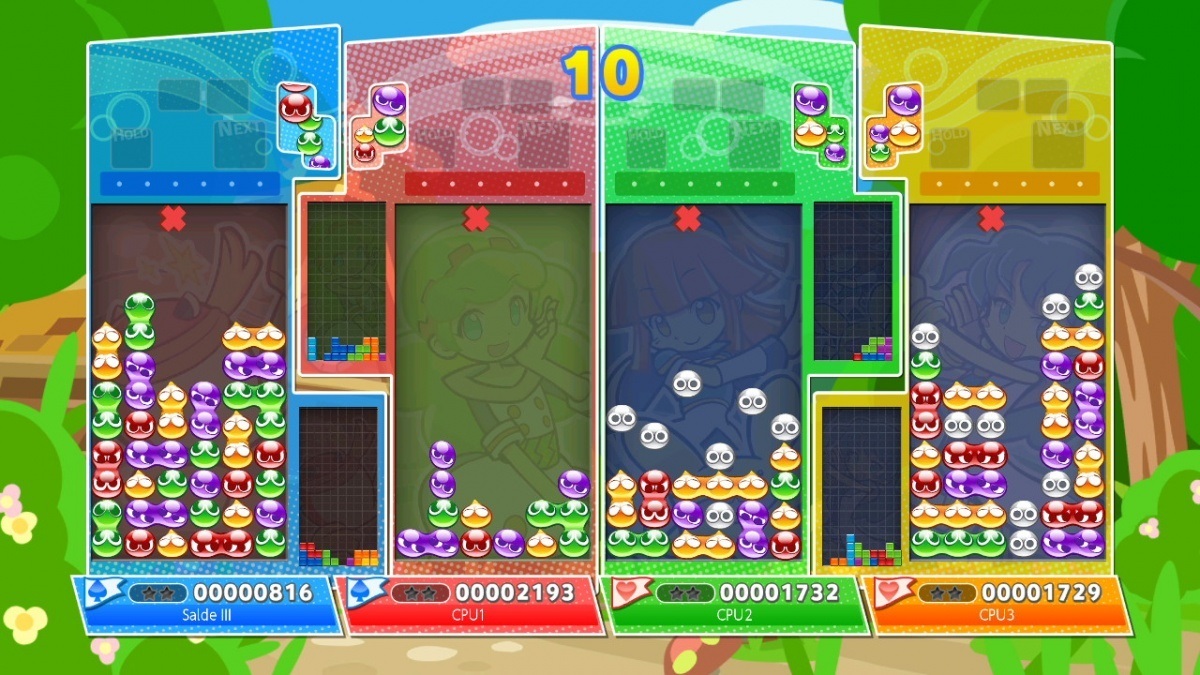 While it may seem to be a strange choice for 'Game of the Year' Puyo Puyo Tetris was, by far, the game I played the most in 2018. There were many nights that my friends and I stayed up until 2:00 or 3:00 AM playing, 'just one more' round of Swap Mode to see who would come out on top. The combination of Tetris and Puyo Puyo in a 4-player single screen game is just fantastic. It's one of the best examples of a 'fighting puzzle game' I've ever seen and I know it will continue to be played throughout 2019.
Notable Mentions
My son received Super Smash Bros Ultimate for Christmas and we have had a blast playing it together. Other fun games I played this year include Celeste, Hollow Knight, and Towerfall. This year has really been dominated by the Switch in our home.
Looking Ahead to an Exciting 2019
While the Switch has been the gaming system of choice in 2018 there are a few upcoming games on other systems that I'm excited to try. Metro: Exodus, Days Gone, and Rage 2 are all games I'm excited to pick up for the PS4 this spring. I'm also hopeful that we may see Doom Eternal before the end of the year, but I'm not going to hold my breath on that one. There are also likely to be some great Switch releases this year with Bayonetta 3 and Metroid Prime 4 topping my wishlist.
We do have some game development plans in motion at F5 that I'll share more information on as the year progresses. This year we are learning some new technologies so that we can launch our games on more platforms and explore new styles of games. We're also currently working on an update to our website that I'm excited to roll out. Stay tuned to our blog and Twitter account for updates throughout 2019.
I hope you had a great 2018 and an even better 2019 is waiting for you. Thanks for reading!