Today we are going to take a look at the third level in our Mario Maker Challenge, Overgrown Tunnels! This level was released a little behind schedule because of Christmas, and the fact that my wife and I were blessed with a new baby girl on December 27th! It took a few days for things to settle down enough for me to get back in the level design swing after that.
Overgrown Tunnels
For this level I wanted to do something different from the previous two weeks. Both of my previous levels were in the New Super Mario Bros style so this week we are back to old school Super Mario. I decided to place this level underground since both of our previous levels took place in the standard over world. The final change was to make a more 'traditional' Mario level instead of trying to theme the level around something specific like I have in the last couple weeks. So this is my first take at making a standard Mario level, let's see how it went.
If you haven't played Overgrown Tunnels yet, and you want to give it a shot before I dissect it, you can click this link to check out the Mario Maker Bookmark page for the level or you can use the code in the image below to find it in Course World.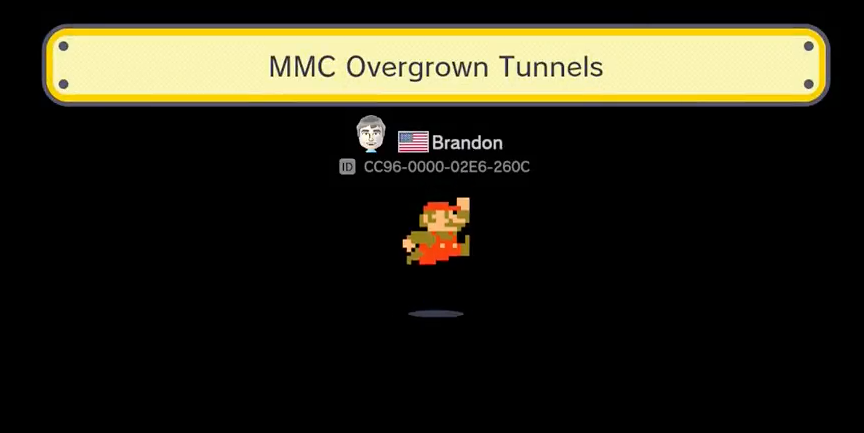 Playthrough
Check out my complete playthrough below, with locations for all 3 1-Ups, and then we'll take a look at some of the different design aspects that went into this level.
Secrets
My favorite parts of the old underground levels was busting through blocks and making it to the top of the stage, so I had to include that in this level. Jumping up through the ceiling not only gets you a nice coin haul but it also gets you access to a secret room that is packed full of Piranha Plants. Making it through this nightmare will net you one of the 3 hidden 1-Ups in the level.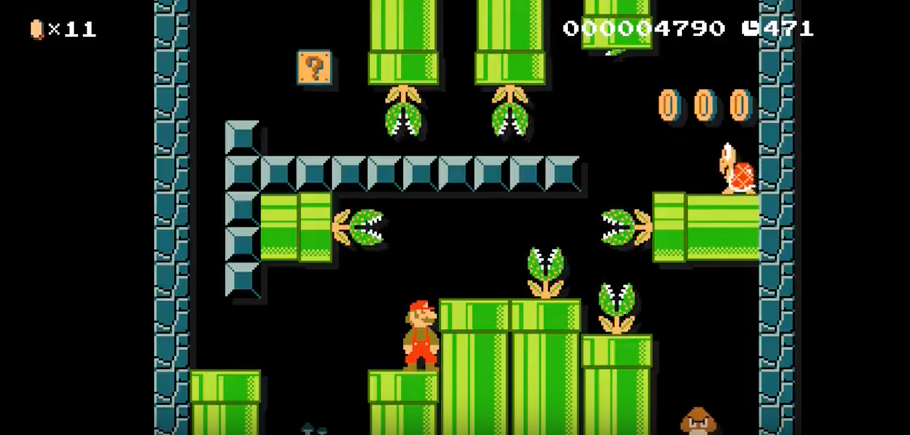 Platforms
Another aspect of the underground levels that always sticks in my mind is tricky jumps on moving platforms. The latter half of the map plays with this concept and forces the player to time their jumps over a bottomless pit. My goal wasn't to make anything that was too challenging but to make the player feel that they needed to be careful.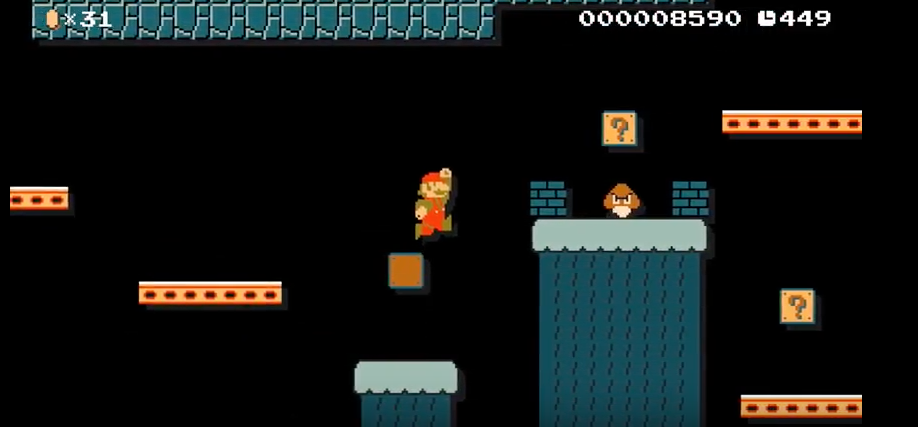 Level Stats
I wasn't trying to create a challenging level for this week but the completion numbers ended up being much lower than I expected. There also were just fewer overall plays and no stars for this level. I'm not sure why that is the case, it could be an aspect of not building the level around a theme, or perhaps traditional Mario levels are less appealing to players. We'll have to get more results from other levels as we more forward to see.
Conclusion
This was my first stab at making a standard retro Mario level, and I really enjoyed it. I'm not sure exactly why it didn't seem to be as well received by the Mario Maker community so if you have any feedback for me let me know on Twitter
@f5games
.